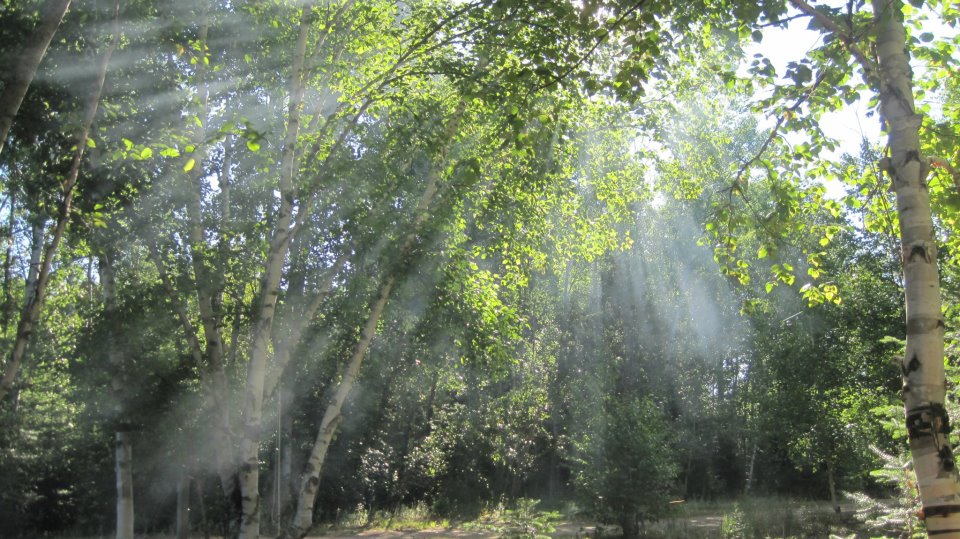 the penguin falls into the fire, scooped up,
tears averted, he gets doused in 'parfume'
which morphs into a discussion
of the cost of parfume and an analysis that too much parfume doesn't really smell nice at all.
a successful breakfast of mango and bratwurst,
and lots of coffee for the adults in the picture.
where does a plane flying over rouge-matawin go, poots ponders. now fed, the children disappear to the beach, and i, left with only the slowly diminishing sounds of their voices fading into the canopy, notice more acutely now, the occasional crackling of the neighbor's fire and the flames of ours licking the still damp embers.
camping, as an art form, requires patience. not the patience of waiting for the tent to be put up - but the long, drawn out sort of patience that grows by the day, and only after two or three days, tells you that waiting for the effects of the world to dissipate is actually worth the wait. and it is this alternate satisfaction of not knowing you were waiting until the moment comes where you realize that cuba is right here, and that you created it yourself out of sheer patience which you spent having the perseverance to make it through two days of patience. and that letting whatever thoughts pass through your fingers is as nice a meditative form as it gets, and the ants don't bother you anymore, nor the trickling sweat down your torso.