long, long, before the word 'blog' was a silicon twinkle... there was...

the mEp.com...

the second decade

...2008

my E l e c t r o n i c pen ...


may deja!



may 25 2008 no. 77.1

so the 'kid' across the street has a girlfriend. (!) and they're leaving the house out of the garage and little Nancy runs out after them, "brother, brother, i want to give you a hug" she says and gives him a big hug. then when her mom was coming down the street, she was so excited, ran to get her bike and fell. poot thing.


glorious day on the mountain picnicing in the sun with about 55 other thousand people; chloe was poopooped and conked out on the way home and is conked still. poor thing.

nothing mind blowing tonight except a very red nose and some ringing ears. the flowers are put to bed wet and even the solar lamps came on tonight.

a bit of rita in the sun is really all the doctor ever orders.

the house is dark. parts of it snore. the days are long. where is the camera, don't know.
lovely dinner and a 40 dollar tip on the cake. you have to get a nice cake after fifty years.

there's something else i wanted to say. oh. it's night.

may 23 2008 no. 76

my kid eats.

so i do a quick search for chicken salad and come up with this freaky looking recipe containing mangos, yogurt, lime juice, dijon mustard, and about a cup of tumeric.


http://www.marthastewart.com/mango-chicken-salad

i didn't use all the chicken as I planned to mix up a more normal looking batch for her (and for me, this stuff was just putrid looking). I actually tasted it , yeeeick!

so the family arrives home and chloe jumps on her stool to see what was going on. She picks up the spoon I'd been mixing it with a licks it. Yummy! she says. Then she sits down and devours her whole plate including an extra pile of fresh mango bits.



unbelievable!

may 21 2008 no. 75


from Seven Principles of Natural Discipline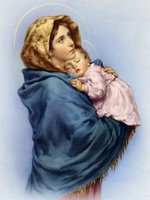 may 20 2008 no. 74
http://www.ted.com/talks/view/id/229
i feel as if i've known her all my life
you must love me....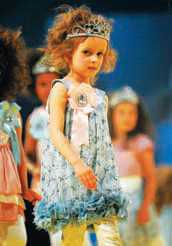 MY STAR!


may 15 2008 no. 73


ringing ears back at home. inspired inspired; it's fleeting so i'll capitalize on it.
rebuilding energy is peaking, i'm speaking french in the car and concentrating on communicating.
there's a certain irony in that i'm having a hard time communicating the type of communication.
language helps. good language is essential. but there's more to it. understanding your motivations; understanding the weight of each word; i do it well here, in silence, deep in thought, but it's more difficult out in the real world.

at the end of a long interview about certain complicated environmental issues, he said "Anna-Maria, Thank you for a delightful interview"
Does he say the same thing at the end of every interview? It sounded so genuine, so heartfelt. the genius in his entire interview was to me, less about his area of expertise, which he studies, discusses, and writes about every day, but in throwing out that sentance, out of context, without hesitation, in such a genuine way, marking the end of the interview with a totally decorative period, and leaving me with a sense of beauty in his words.

so which 80,000 am i part of?
may 12 2008 no. 72


this is what greets us outside!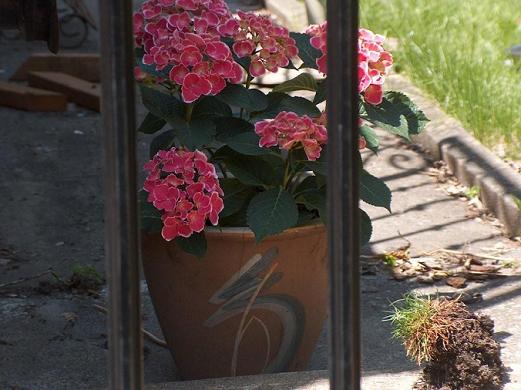 may 09 2008 no. 70.1


am i the only person who obsesses about 'the right thing to think'?
why the assumption that there is a 'right thing' to think?
driving by a woman, she's crossing the street, she's poor, she's proud, she's unhealthy. plastic purse tucked neatly under her right arm, she has every right to cross the street. yet i'm sitting in my car. obsessing. my options drive quickly thru my mind: pity? prayer? pride? what is the right thing to think, i think. give her the shirt off my back? give her my life? try to change hers? i say another quick prayer. what is the RIGHT thing to think, it's been bugging me all day. and these scenarios run around in circles in my mind, day after day after city day...
may 08 2008 no. 70


i oppose this automated assumption that i drink low-fat milk because every intelligent-thinking grown women should.
i drink 3.25% milk. it fucking tastes better.


may 02 2008 no. 69
both sides now

moons and junes and ferris wheels
the dizzy dancing way i feel
as every fairy tail comes real
i've looked at life that way

you better let somebody love you
before it's too late

thanks si.

i always feel like i'm in between. i just noticed that.
i'm in between the past and the future. it's a bit 'coinc? in here.





may 01 2008 no. 68
it is spring now

poofy clouds, are they summery or snow clouds, hard to tell.
it's still a glorious spring morning as i drive thru the city watching people go this way and that.
hotel california plays on the radio, is it really changing my mood?
there are two windows from which to view this world, this life; in one, we are robots, pre-programmed, mindlessly numbing along
through the other, each parent and child, free in the global sense, organized and purposefully executing their duties lovingly
and the crossing guards (brigadiers in quebec) even moreso;
the black woman driving the bus has overcome huge historical boundaries;

and my own sense of purpose begins to be raised up with each "such a lovely place, such a lovely place..."

you never can tell what will motivate you, from one day to the next.
I feel alot better than i did yesterday

and that's a good thing.


april 292008
personal incorporation update.

8 invoices sent.
8 Invoices paid.

visa card is very shiny.


april 28 2008 no. 66

working at home means i get to actually live.
i can pick up the paper when i hear that Dr. Orbinksi is on the cover of the life section


http://i know what genocide looks like

it means i watch the rain hit the linden tree.
it means i know when the mailman comes.
it means i can wait for fedex to deliver the registration papers for the mazda
and it means i can remember to take something out of the freezer for dinner


and in the "WTF" department...

written on the side of my Glysomed Foot Balm tube:
"Used daily, it works to keep even the roughest skin looking and feeling soft and revitalized"

DAILY? are you joking? are there really people who have time to rub cream on their heels every day?
seriously.


april 26 2008 no. 65

an open letter to james orbinski
dear m. orbinski.
i'm having a hard time reading your book but having a hard time putting it down.
in it, you describe things worse than hell itself. yet in describing them, reveal a piece of heaven, w
hich is the hope you manage to harbour in spite of it all.

for much of my life i have struggled to understand violence; hate; fear; anger;
and although your book does little to help me understand these things (in fact i hope i never do),
it opens a window that provides such a first-hand account that prevents me from pretending they maybe don't really happen.
it's a window that i have been gazing through for days now, via your words, in an attempt to become closer to a resolution,
a window that i must stare at for as long as i need to to convince myself that someone, someday, can put an end to it.


http://nobelprize.org/nobel_prizes/peace/laureates/1999/msf-lecture.html

http://www.randomhouse.ca/catalog/display.pperl?isbn=9780385660693


i have been trying, but i am having a hard time finding the words that i want to write to explain how this book is changing my belief in MSF, even though I have been donating money monthly for several years. somehow it creates a very real link between the 'organization' the 'politics' and the humanity.

the words in your book are haunting, and to be honest, i have a hard time really believing and understanding that these things happen on my planet. in a sense, that's not the planet i live on. it's certainly not part of my world - and that is what makes your devotion so unbelievable. you are also from my planet. in fact, you grew up a few blocks from where i sit. you chose to leave this world and join that one; what an unbelievable gift you give to both worlds in doing so.




A ray of Hope

,

April 26 2008




april 15 no. 64
i still say, take what you need to take, from who you need to take it from


on hyperparenting: why does everything need to be perfect?

maybe a little about only one child, but alot about very little time....


http://www.carlhonore.com/



april 12 no. 63

places i've been
thanks for facebook

april 7 no. 62


http://ca.youtube.com/watch?v=1TWd3skb-Rw

does purity like this still exist?


storm no. 62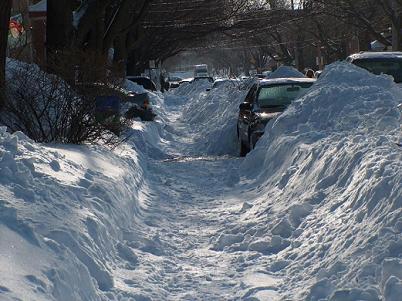 sometime in march

desparate carsalesmen
staring at blank screens again


definately require self-stimulation
definately need motivation from within...



march 6 2008
personal incorporation. week I.
ok. now what?

march 1 2008
personal incorporation.
let's see if i can find the time to chronicle the path to independance.
what' the worst that can happen.

march 1 2008
ongoing articles in the Atlantic and the LA times this month are debating the proverbial 'why do we have babies' question; and yes i would say that most people, in the same way that they don't know why they want a Louis Vuitton bag, don't know why they want babies - although i admit that the baby thing is perhaps more deeply engrained into the human condition. having said that, it's not engrained into me. recently, i thought long and very hard about what finally drove me, us, to take the plunge into chloe-dom, and i came to the undying conclusion that it simply was the natural progression of the expression of our love.


february 22 2008
thirty years ago, i was twelve.
today is one of those days that that kind of stuff matters.
cuddled up in our big bed with her, i mentioned that danny lived with grandma when i was a kid. she was confused. why doesn't he still live there she asked. i couldn't bring myself to tell her that susan, ronnie, and bobby also lived there. i guess everyone who thinks has things that are too heartbreaking to tell their children. that's mine.

in other news.
i've developed a weird circle of acquaintenances, in spite of myself.now i don't mean weird but i mean unusual. and i don't mean unusual either. let's call them multidisciplinarian. overnight. these things can happen, if you reach out. if you're unemployed. if you're seeking, unsure, lucky.
the swiss neighbours are neighbourly. luckily. it's been a long while. they drink beer and surf the web alot. wow. refreshing. i guess we're a bit like them.




copyright
the mEp
louern@vif.com

1996 - 2007