long before facebook, there was...
TOOT'S PLACE

| | |
| --- | --- |
| | May 2008 |
| Toots, version 2002 | Toots, version 2008 |


Chloé ART Pages
updated March 2009 NEW!


---
spring 2009


2009

Bahamas Vacation Feb




"sometimes it smells like the piscine"


(while peeing)


Merry Christmas


December 2008

FALL 2008


What is this a picture of?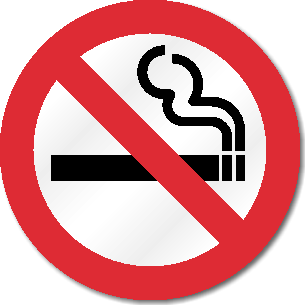 To you and me, it's a no smoking sign.
look again!

To Chloe, it's a 'no ladies sitting on the tables' sign


Late Summer 2008
Niagara Falls July 2008
6th Birthday Gifts
6th Birthday
June 22-24 Providence
March Madness
February
2007
Christmas 2007
First Report Card November 2007, comments from the teacher:
"Eleve pleine de vie, d'energie, qui aime toutes sortes de défis. Intelligente et vive, elle progress dans ses apprentis.
sages, malgre une probleme de langage. tres a l'aise, aime la vie, l'ecole, les amis, Bravo!"

(translation: "Student full of life, who likes all sorts of challenges. Intelligent and alive, she progresses well in her studies.
wise, in spite of a language disadvantage. very comfortable with herself, loves school, life, her friends, congratulations!)

Chloe quotables for November:
"mommy, after the dump, where do we put the gah-bage?"
"why do we have lips?"
Chloe turns five, and Summer happens
Andrea's Birthday Party May 12
updates June 20
Destruction of the Italian Oven

Spring April

Akumal, Mexico February

2006

Christmas Photo Session 2006


December 2006 Ballet

Apple-Picking Blair Farm late September 2006
Botanical Gardens early September 2006
---
At Marek's Baptism late August 2006
---
Vacation August 2006

roll I : leaving home and Kennebunk (not online yet)

roll II : Visiting the Pusztai's / Watch Hill Beach

roll III : Excursion to Boston

Ogunquit

Laronde July 15

4th Birthday July 2006
---
2005
December 05 at home
Christmas 2005
October : a Trip to Dallas
Strolling through Mykonos
August 2005
3rd Birthday
July 2005
Strolling through Mykonos, June 2005
Sheila's Visit April 2005
Spring 2005
---
2004
Christmas 2004
December 2004
November 2004
Danny and Pierrette's Wedding Aug.29th 2004
September 2004
August 2004
Vacation August 2004
June 2004
April May and June 2004
St Patrick's Day Parade March
January February 2004
---
2003

Christmas 2003
December 2003
Month 16 (November 2003)
Month 15 (October 2003)
Month 13
August lunch
August 2003 Ste Agathe
Month 12
I turned One
11 Months
10 Months
9 Months
December 2002 and January 2003
---
2002

December 2002 and January 2003
Months Four and Five
Month Three
Toots ' Baptism Oct. 2002
Month Two
Month One
Week Two
Week One
Day Two

Day One of my life...July 16, 2002

---



| | |
| --- | --- |
| July 16, 2002 (birth) | 7lbs 2ounces |
| August 12, 2002 (first appt) | 8.5 pounds |
| September 11, 2002 (mom appt gp) | 10 lbs 5 ounces |
| September 25, 2002 | Mom weighs 110 |
| October 15, 2002 (hospital) | 12 pounds |
| February 2003 (Mom finishes diet) | Mom weighs 98 |
| February 7, 2003 | 15 lbs 11 ounces |
| April 25, 2003 | 17 lbs 3 ounces |
| May 24, 2003 | Mom weighs 102 |
| April 15, 2004 | 22.5 pounds |
| September 30 2004 | 23.5 lbs, 33.5 inches |
| November 20, 2006 | 32 lbs, mom weighs 107 :-( |
| January, February, March 2007 | 32.5 lbs, Mom weighs 106.5 |
| November 2007 | 35 lbs, 41 inches, mom weighs 104 |
| May 2008 | 37 pounds! Mom weighs 105.5 |
| July 2008 | 39.5 POUNDS! Nearly out of 5-point harness :-) |
| October 19, 2008 | 40.5 POUNDS - First TOOTH LOST (Mom getting fatter too but that's another story!) |
---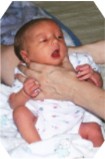 Say Good night Sweet Pea!
last updated July 2008

---

all photography © Mom 2002, 2003, 2004, 2005, 2006, 2007
except:

Day One: courtesy of cousin Carleigh
Day Two: courtesy of GodFather Bob
Baptism: courtesy of 'Uncle' Berdj
Ste. Agathe: courtesy of 'Uncle' Joe
September 2004: courtesy of Kate
December 2004: courtesy of 'aunt' Kathleen
Marek's Baptism: Marek's Godparents
6th birthday: courtesy of aunt Pierrette